Model 4224 Belt-Fix Kit Instructions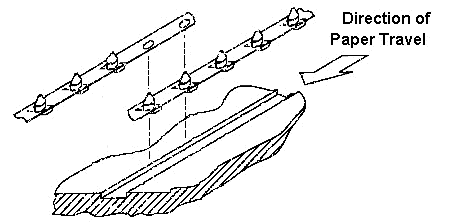 1. Remove broken belt and clean debris from tractor with a stiff bristle brush.

2. Feed new belt around its track on the tractor.
Start at top with the hole end of the belt.

3. Remove adhesive backing.
4. Place the holes in belt over the pins. Press firmly to bond.
5. Always replace both belts at the same time.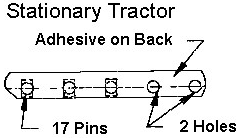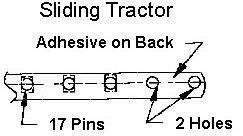 Click here for Model 6262 Printers


Please contact Customer Service for pricing and ordering information.

If you are unable to identify your belt, or need different parts, contact our Customer Service Department.